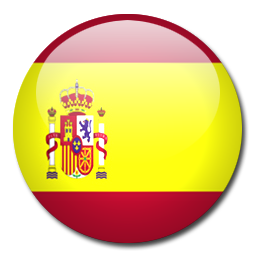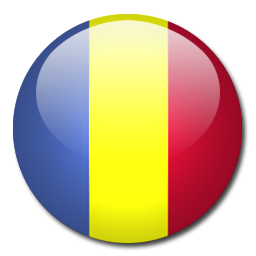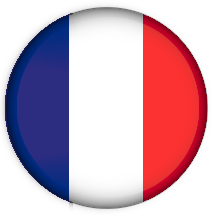 How was completed a brilliant idea ...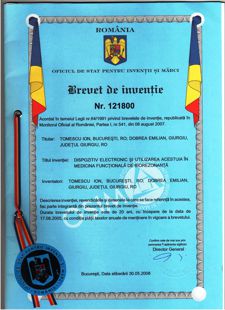 The idea of this device came from the long time collaboration of two specialists, dr. Emilian Dobrea and dr. eng. Ion Tomescu, who are looking for an effective and non-invasive methods of treating diseases for which currently has no solutions the allopathic medicine.
After extensive researches the two specialists have materialized their studies by developing the Patent no. 121 800 on "Electronic device and its use in biofunctional medicine".
In collaboration with the company Echipamente Electronice si Sisteme EES SRL experts it was achieved the prototype of the device. Through the teamwork of the patent authors and professionals from EES the prototype was improuved, achieving several versions of the device successively.
The current version "Medical Application of Function Generator type MAFG-03.01" was certified by the Ministry of Health through the National Agency for Medicine and Medical Devices as medical device class II, CE 1868, by the certificate no. 48DM2 from 28.03.2014.
Starting with 06/01/2016 the MAFG-03.01 has been internationally certified by Bureau Veritas with the Certificate no. IT268062 and received the mark CE1370.
Following the perfected agreements the company "Professional Medical Devices Ltd." was agreed as the exclusive distributor of the product. The company "Professional Medical Devices Ltd." holds the authorizations no 4131 from 15.04.2014 issued by the Ministry of Health for the marketing of this product.
Dr. Emilian DOBREA

Dr. Emilian Dobrea specializes in endocrinology, gynecology, functional medicine, Bioresonance. He is scientific consultant and co-inventor of medical devices which investigates, diagnose and treat various diseases worldwide, based on non-invasive and holistic geognostica. Dr. Emil Dobrea is the owner of numerous patents approved and recognized worldwide, is a member of the College of Doctors in Italy and Romania. For over 40 years, dr. Dobrea assiduous collaborates in various international research institutes and is medical consultant of many prestigious hospitals in Europe and North America.

Dr. Ing. Ion TOMESCU
(1944-2007)

Ion Tomescu has been specialized in electrical and mechanical engineering and achieved a PHD doctorate degree in avionics from the Aviation and Aeronautics College within the Military Academy in Bucharest in 1980. Mr. Tomescu has held positions of increased responsibility throughout his career in aviation from Chief Engineer for Tarom Romanian Airlines to CEO of Romatsa, the Romanian Air Traffic Control Office. Mr. Tomescu currently holds 16 European and United States patents, in the fields of aviation, electronics, medical devices, automotive, electrical engineering. Mr. Tomescu was a member of International Society for Air Safety Investigators (ISASI), member of European Society of Air Safety Investigators (ESASI) and the Royal Aeronautical Society in United Kingdom.